Black Swan State Theatre Company of Western Australia acknowledges the Whadjuk people of the Nyoongar Nation as the Traditional Custodians of the land on which we work and live.

First Nations People have been telling stories on this country for many thousands of years, and we acknowledge their incredible contribution to the cultural and environmental landscape we reside in.
MULTI-PLAY PACKAGES ON SALE NOW
Bookings for Multi-Play Packages are now open. Save 10% by booking 3-4 shows, or save 15% by booking 5-6 shows.
ABOUT THE PROGRAM
FORGE (verb)
1. Make or shape (a metal object) by heating it in a fire or furnace and hammering it.

2. Create (something), strong, enduring, or successful.
3. Move forward gradually or steadily.

Black Swan's Emerging Writers' Program FORGE is designed to enhance participants' craft in playwriting and storytelling, whilst connecting them to fellow playwrights and industry professionals.

Over ten months, the 2023/24 cohort meet fortnightly to engage in a range of activities such as industry-led writer's workshops, exploration of social issues and topics regarding playwriting, critical discussions of published works, and panel discussions with local and national playwrights.
FORGE 2023-24 is running from 29 May 2023 - 31 March 2024.
Andrew Sutherland
Andrew Sutherland (he/they) is a Queer Poz (PLHIV) writer and performance-maker between Boorloo and Singapore. His work draws upon Queer and intercultural ways of being, filtering autobiographical practices through pop-cultural, ecological and viral dramaturgies. His debut poetry collection Paradise (point of transmission) was published by Fremantle Press in 2022, and his poetry, fiction and nonfiction publication is extensive. As a performance-maker, recent works include Mother of Compost, Salome delta, and a line could be crossed and you would slowly cease to be. He has been a teaching artist and educator across arts organisations in Boorloo, including for the Western Australian Academy of Performing Arts, Black Swan State Theatre Company, WA Youth Theatre Company, and the Centre for Stories. Andrew is grateful to reside on Whadjuk Noongar boodja.
Donna Hughes
Donna Hughes is an award-winning playwright based in Walyalup (Fremantle). Her writing has been recognised around Australia and internationally. Donna's play, Trackers, won an Australian Writers Guild award (AWGIE) in 2021 and she was the recipient of the Martin Lysicrates Prize 2022. Donna's short film Isolation In Lockdown was nominated by the New York Independent Cinema Awards and nominated for Outstanding Achievement in Writing by the WA Screen Culture Awards 2022. Her play The Next Stop won the Best Writer Award at the Short + Sweet Festival, Hollywood. Donna's plays for young people are published with Australian Plays Transform.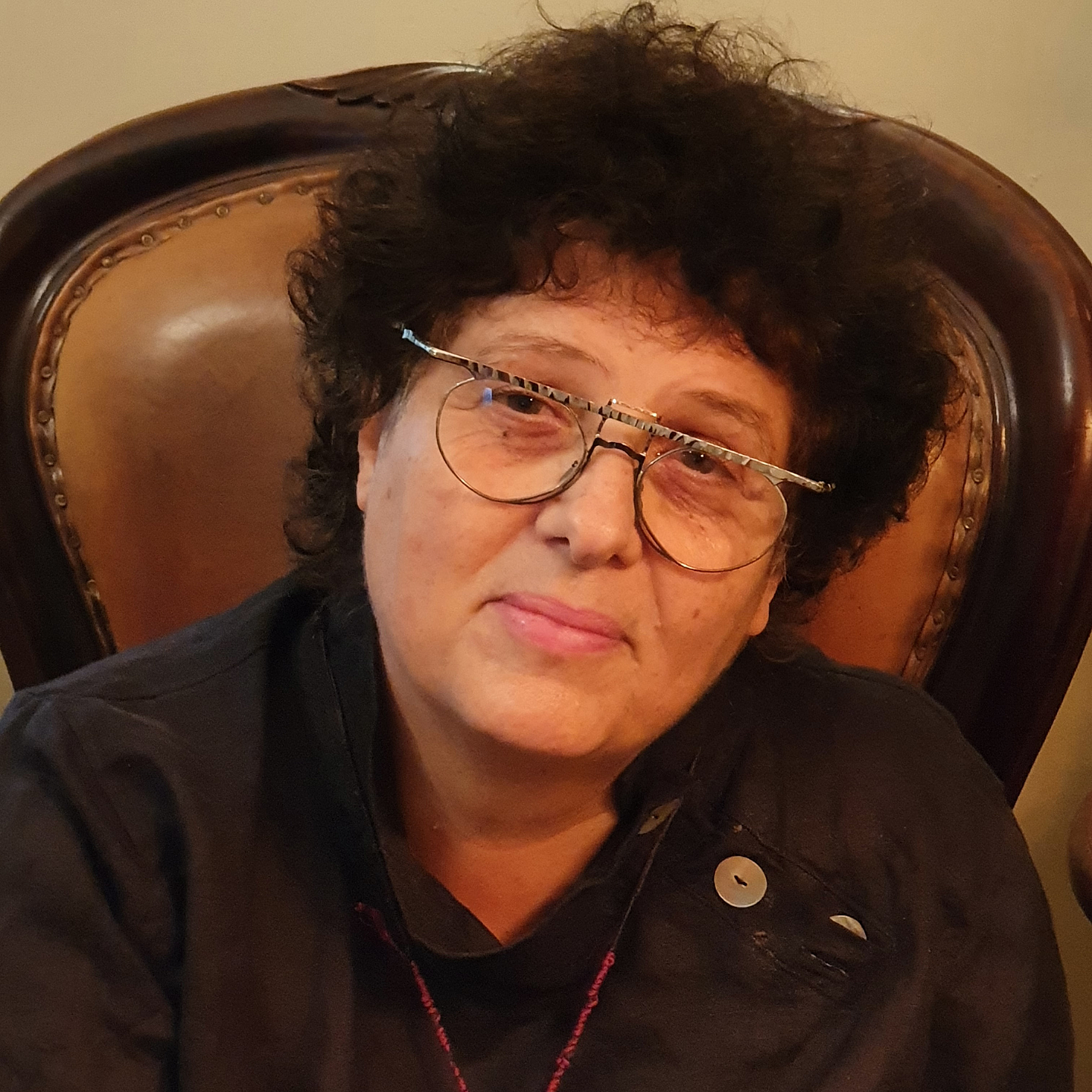 Chelinay Gates (aka Malardy Mulardy)
Dr Chelinay Gates, aka Malardy Mulardy is a Karajarri (Indigenous)/ Kurdish woman, artist, author, poet, playwright and Doctor in Traditional Chinese Medicine. As a mixed race child living Australia, PNG, India and Singapore she experienced firsthand how the marginalised suffer. Later she had the privilege of working with her father, Sir Ronald Wilson, Justice Kennedy and Toohey, Sir Frances Burt, Ken Colbung, Burnum Burnum, Aunty Hazel Brown and many other great souls. Her work is influenced by the dream-state and the journey of the soul in its revolt against illusions.
Lainey O'Sullivan
Lainey is a Boorloo-based performer, writer and emerging theatre artist from Dublin, Ireland. She holds a first-class honours degree in Drama and Theatre Studies from Trinity College Dublin and worked as a literary assistant for Fishamble; The New Play Company before relocating to WA in September 2021. In addition Lainey works with The Humour Foundation as a Clown Doctor (Dr. Scallywag) in PCH. Some recent highlights includes being a member of TLGH's Gatherers' Collective '22/23, having her debut play Conception produced as part of TBRT's Summer Nights Festival 2023, and touring with Undercurrent Theatre and their production of My Shout for the Red Earth Arts Festival 2023.
Laura Liu
Laura Liu is a Christian Chinese-Australian emerging performance maker, playwright, and figuring-it-out director. Graduating with a Bachelor of Performing Arts (Performance Making) from WAAPA in 2019, she went back in 2022 to complete her Honours degree, focusing on the possibilities of formatting and (omitting) translation in a new multi-lingual play text. Laura has this terrible habit of collecting drinks in her fridge, followed by two stressful days of downing said drinks when she needs to move houses. She says she'll stop, but there are currently five miscellaneous cans, four UP&GOs, two juices, and a 1.25L bottle in the fridge. Yummy.
Medina Dizdarevic
Medina Dizdarevic is an emerging Bosnian Muslim playwright and theatre-maker from Boorloo. Her work explores displacement, culture and intergenerational trauma. She graduated from Curtin University in 2015 with a degree in Creative Writing and endeavours to use theatrical storytelling as a means of community healing, joy and connection. She was a participant in Playwrights to the Front with Static Drive Co in 2021 as well as Performing Lines WA Kolyang Lab cohort. In 2022, she was the writer for The Complete Show of Water Skiing in Blue Room Theatre's Summer Nights season and developed her newest work The Strangers with Performing Lines WA and Black Swan State Theatre Company through the DLGSC Playwright Partnership Program.
Rachel McMurray
Rachel McMurray is a director, theatre maker, writer and applied theatre practitioner who recently emigrated to Boorloo/Perth from the UK. She has a BA in Performing Arts from The University of Salford and an MA in Applied Theatre from The University of Manchester. In the UK, Rachel worked The Lowry Theatre, The Royal Exchange Theatre, Theatre in Prison and Probation, Oldham Coliseum Theatre and more. She was co-founder and Artistic Director of Fine Comb Theatre, a UK based new writing company, from 2013-2022. Rachel is passionate about socially engaged practice having delivered arts programs with a variety of communities including within prisons, hard-to-reach young people and adults, schools, theatres, community venues and more. Website: www.rachelmcmurray.com
Sam Ireland
Samuel Ireland is an actor and emerging playwright based in Boorloo. He studied a Diploma of Acting at the Western Australian Academy of performing arts in 2018 and received a Bachelor of Arts majoring in Theatre Arts from Curtin University in 2021. While studying at Curtin he wrote and directed his first full performances Ajar and DESTINATION. At Curtin the groundwork was laid for the formation of Songbird Theatre Company which he helms with his peers Matthew Arnold and Max Gipson, co-writing the productions FREEZE and Double Act for the 2022 and 23 Perth Fringe World respectively.
Sam Nerida
Sam Nerida (they/them) is a playwright, director and producer, occasionally a performer, and is often working in arts x disability and arts x education spaces; for 8 months a year they are also Associate Producer: Creative Learning for Perth Festival. Most recently they were an ally artist for PLWA's Kolyang Diversity Lab, and wrote a short work for WA Youth Theatre Company's Growing Voices. They have been a Perth Festival Lab Artist and KISS Club Artist, and directed The Jellyman for which they were nominated for Best Director (PAWA 2020). Plays include Tissue and See You Next Tuesday (Best New Work and Best Independent Production, PAWA 2019), and in 2020 they were commissioned to contribute to APT's Dear Australia monologue project.
Sian Murphy
Sian Murphy is a writer, devisor and performer. In 2020 Sian was the recipient of the WA Emerging Artist Award (Fringe World) for her work BITE ME (shortlisted for the Martin Sims Award, PAWA nominated for Best New Work). Across 2020-2021 Sian was a member of ATYP's National Studio and Fresh Ink Writing Program, where she developed the short work Revolution Is Coming, Maybe? which was published in 2021 by Currency Press.
Her recent credits include Love Letters to the Revolution (The Blue Room Theatre), ALLSTARS (Just Friends, State Theatre Centre) Pull the Pin (Just Friends, The Blue Room Theatre). In 2022 and 2023 Sian was a member of The Last Great Hunt's Gatherers Collective and a member of the 2023 Perth Festival Lab.